Expert Door Installation in Miami FL
Door Replacement Miami FL
Limited Time Offer: Buy 1 Window, Get 1 Window at 50% OFF.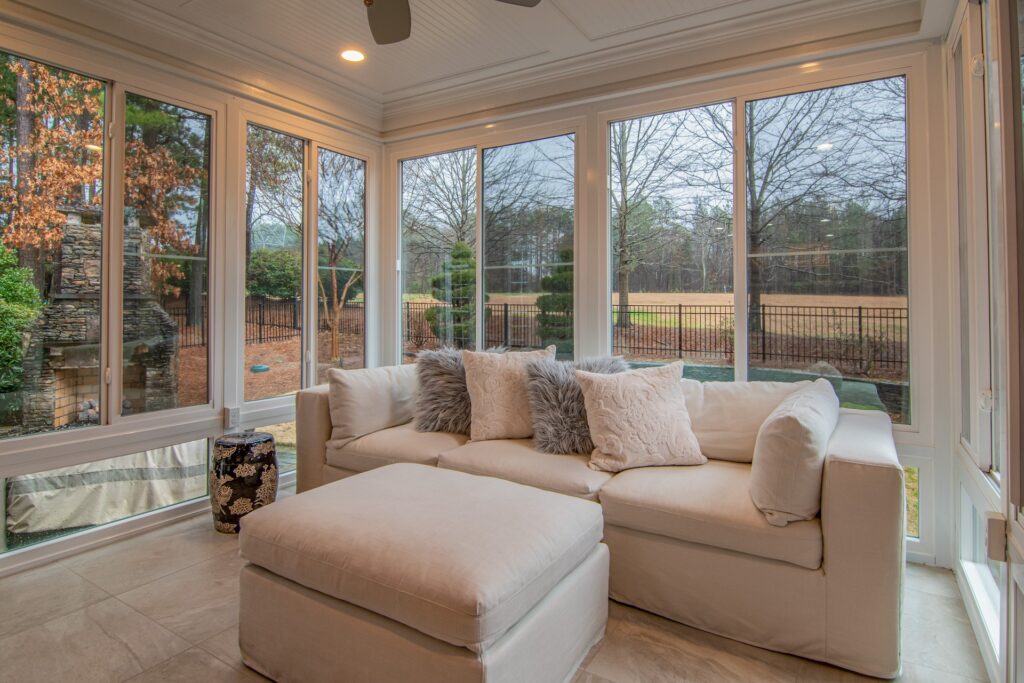 The Miami Windows And Doors team proudly serves the greater Miami, FL, area, offering superior door replacement and door installation services backed by local knowledge and a strong commitment to quality. As a locally operated business, we keenly understand the area's unique architectural styles and weather conditions. This expertise and our high reputation enable us to deliver tailored solutions that enhance homes and businesses' security, aesthetic appeal, and energy efficiency.
We're recognized for installing high-quality doors that withstand the test of time. Our selection of doors, from interior doors to exterior doors, come from reputed manufacturers and are installed by our skilled and dedicated team. When you choose Miami Windows And Doors, you choose a team committed to exceeding client expectations, enhancing the local community, and setting the bar for door replacement services.
Choosing our door company means entrusting your door replacement needs to a group of professionals known for their expertise, dedication, and the high standards they set in the industry. Our team has a comprehensive understanding of the intricate process of door replacement. Combined with our commitment to quality and customer satisfaction, we ensure you a smooth and stress-free experience in a timely manner.
The team's extensive experience and knowledge allow us to provide unique, innovative solutions. Whether it's replacing an interior or exterior door, our team handles each task with meticulous attention to detail. We make sure the result enhances the aesthetics and functionality of your home or business premises.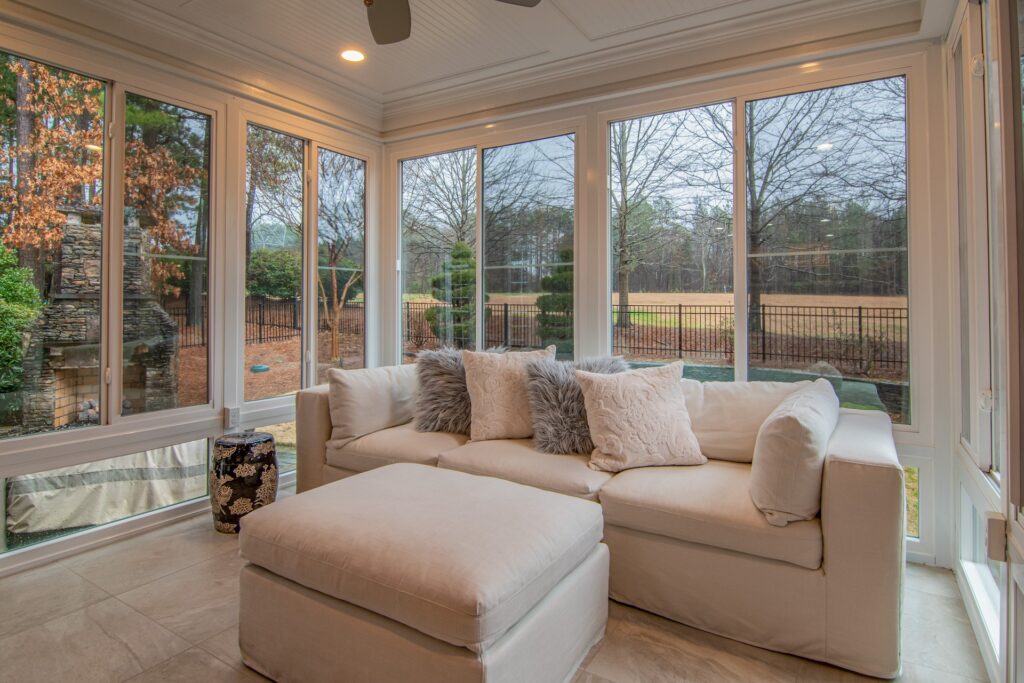 Our Comprehensive Door Solutions For Miami FL
Entrusting your door replacement to our team ensures a perfect blend of form and function. We bring comprehensive services tailored to suit the unique climate and architectural landscape of South Florida, encompassing everything from entry doors to security doors. Request a free quote now!
Our Miami door replacement team understands that your entry doors serve as the gateway to your home or business, combining aesthetic appeal with functionality. We use quality materials that are durable, secure, and weather-resistant, providing a perfect first impression and long-term performance.
Living in a hurricane-prone area like Miami, FL, hurricane-impact windows and impact doors installed help make sure your home or business is well-protected. Our door installers specialize in replacing impact doors designed to withstand high winds and flying debris, enhancing your property's safety without sacrificing style.
Patio doors serve as a bridge between your indoor and outdoor spaces. Whether you're after traditional French doors or modern sliding glass doors, we provide options that offer security, energy efficiency, and a beautiful view of your outdoor area in Miami, Florida.
A professionally replaced storm door can protect your main door from Miami's harsh weather while allowing for ventilation and additional light. Our Miami door replacement team ensures that your storm doors are replaced to withstand elements and enhance your home's energy efficiency.
Your front door significantly influences your property's curb appeal. Whether you prefer wood, steel, or fiberglass, our Miami door replacement team can replace your front doors with a beautiful, durable, and energy-efficient model that makes a great first impression.
Sliding doors are a popular choice for their aesthetic appeal and space-saving benefits. We replace a sliding glass door or sliding screen door with precision, ensuring smooth operation and a perfect seal for improved energy efficiency.
French doors can add a touch of elegance to your property in Miami, Florida. Our Miami door replacement team replaces French doors with models that offer the perfect blend of beauty, durability, and energy efficiency.
Bi-fold doors can provide an expansive view of your outdoor space while saving on space. We replace bi-fold doors with easy-to-operate, secure, and energy-efficient models.
Garage doors play a crucial role in home security and aesthetics. We replace garage doors with models that enhance your home's curb appeal, improve energy efficiency, and provide excellent security.
Security Doors Replacement
Security doors are essential for protecting your property. Our Miami door replacement team replaces security doors with high-quality models that provide maximum security without compromising aesthetics or functionality.
Our Miami, FL, team specializes in high-quality door installation, ensuring precise fit and adherence to the highest industry standards. Our expert door installers use premium materials and techniques to guarantee a seamless and durable door replacement tailored to your specific needs.
Benefits of Door Replacement Service in South Florida
The advantages of door replacement service extend far beyond improved aesthetics. It serves as a significant investment that boosts your property's security, energy efficiency, and overall value. Explore the many benefits of door replacement service and how it can remarkably transform your residential or commercial space.
Proudly Serving Miami, Florida and The Surrounding Area
Our team is proud to provide top-tier door replacement services across Miami, FL, and surrounding areas. Rooted in the community, we understand the distinct needs and expectations of homeowners and businesses in these neighborhoods. Our extensive door service reach ensures we deliver on our promise of quality, no matter the project location.
Here are some of the areas we serve:
Miami Beach, FL

Coral Gables, FL

Key Biscayne, FL

Gladeview, FL

Miami Shores, FL

Coral Terrace, FL

West Little River, FL

South Miami, FL

Miami Springs, FL

Pinewood, FL

Westchester, FL

Hialeah, FL

Westview, FL

North Miami, FL

Glenvar Heights, FL
Frequently Asked Questions
Nothing speaks to our commitment to quality and customer satisfaction like the experiences of our previous clients. These customer reviews reflect the high level of service, professionalism, and results that we deliver consistently. Read what residential and commercial clients in Miami, FL, have to say about their door replacement experience with our expert team.
"My home now boasts of new front and patio doors, thanks to the expert team at Miami Windows And Doors. The team exhibited the best professionalism from start to finish, promptly arriving on time and handling the door replacement task. The transformation is visibly appealing, and our energy bills have also seen a noticeable reduction. I'm truly impressed and would highly recommend their services to anyone planning a door project!"
"I couldn't be happier with the door replacement job done by Miami Windows And Doors. Our outdated sliding doors have been replaced with visually stunning, energy-efficient French ones and double doors at a reasonable price. The entire process was flawless, reflecting the team's commitment to superior workmanship. Kudos to the team for a job well done!"
"Top-notch service from Miami Windows And Doors! Their team professionally handled the replacement of the entry and security doors and windows installation at our commercial space. They were timely and proficient, and the quality of work delivered was exceptional. Our tenants can't stop complimenting the new doors. Thanks to the team!"
"Miami Windows And Doors team displayed remarkable professionalism during the door replacement project at our retail store in Miami. Their meticulous attention to detail and commitment to client satisfaction shone throughout the process. The new interior wood doors have stepped up both our store's aesthetic appeal and security. I'd highly recommend their services for commercial door replacement needs!"
When it comes to your door replacement needs in Miami, FL, you deserve nothing but the best. Let us help you enhance your property's security, energy efficiency, and aesthetics. Start your door replacement journey with us today.
Contact us today to schedule a free estimate and consultation!